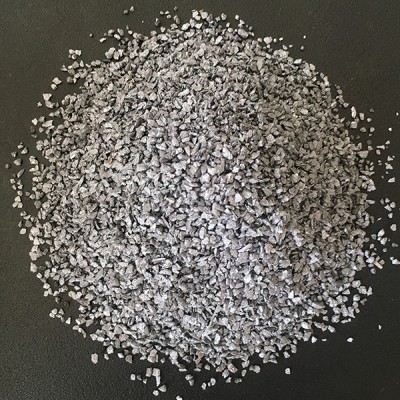 Inoculant
Property and characteristics
1.Reducing chilling tendency significantly and relative hardness, improve machinability.
2.High anti-decline ability, prevent declining of inoculants and nodular iron.
3.Enhance the cross section uniformity and prevent the shrink tendency.
4.Steady chemical composition. Even processing granularity. Small deviation in quality and ingredients.
5.Low melting point(approaching 1300℃). Easy for melting absorb and has little dross.
Size:0.2-0.7mm,0.7-1.0mm,1.0-3.0mm,3.0-8.0mm
The size also can be produced as the customer's demand.
Packing: 25KG woven bags or plastic bag.
Type

Chemical Composition %

Si

Ba

Ca

Al

Fe

≥






≤




Si-Fe Inoculant

70






2.0

Balance

Si-Ba Inoculant

70

1-3

1-2

2.0

Balance

Si-Ba-Ca Inoculant

60

1-6

1-3

2.0

Balance